Welcome to Studio Z!
Stop by and see what the hype is about.
Please Note:
We at StudioZ are following, or exceeding, all guidelines and recommendations to make your experience here as safe as possible. However, we cannot guarantee that, despite all our cleaning and sanitizing, you will not get sick. Entering this studio is done so at the acknowledgement that you are assuming any and all liabilities for your own physical health and well-being.
Please review our guidelines which are posted in the studio, on our social media pages, and on our website. Do not enter this studio if you are experiencing ANY signs of illness, such as but not limited to:
Fever or chills
Cough
Shortness of breath or difficulty breathing
Fatigue
Muscle or body aches
Headache
New loss of taste or smell
Sore throat
Congestion or runny nose
Nausea or vomiting
Diarrhea
** The above list is taken directly from the CDC website and is the most current list of possible COVID-19 symptoms.
Please contact a member of our management team if you have any questions or concerns.
We will still offer livestream classes. Scroll down to see the schedule.
NEW FORMAT!! SCULPT w/Stacey! Sundays @10:00am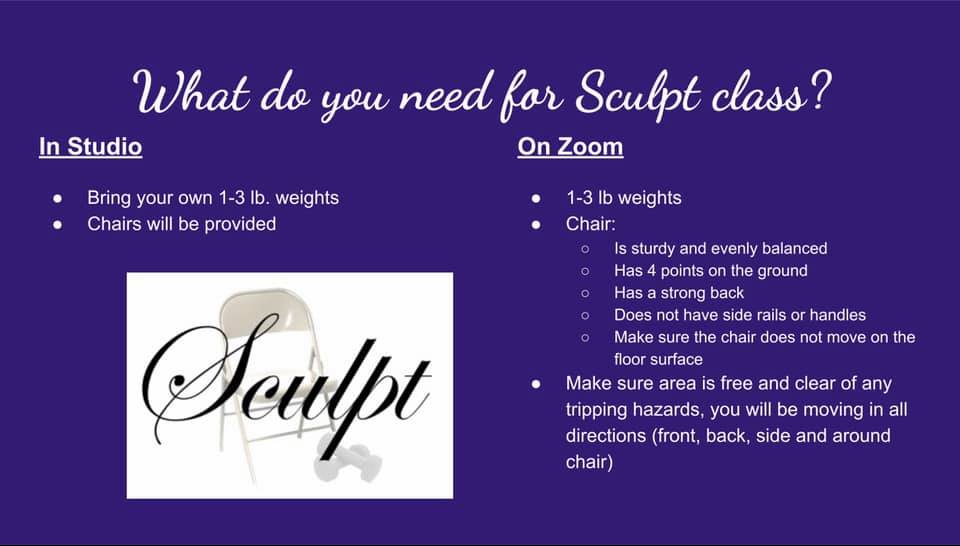 SCHEDULE
(Livestream & In-Person)
Zoom code: 6837734320

MONDAY:
ZUMBA 9:30AM, ZUMBA 4:30PM, CARDIO DANCE CLUB 5:30PM

TUESDAY:
ZUMBA 4:30PM, ZUMBA 5:30PM, STRONG NATION 6:30PM

WEDNESDAY:
ZUMBA 4:30PM, ZUMBA 5:30PM

THURSDAY
ZUMBA 4:30PM, CARDIO DANCE CLUB 5:30pm, STRONG NATION 6:30pm

FRIDAY
ZUMBA 9:30AM

SATURDAY
STRONG 30 9:15AM, ZUMBA 10:00AM

SUNDAY
SCULPT 10:00AM; ZUMBA 11:00AM

Donations via Venmo (@studioz) or Paypal (zimmerzale@gmail.com)

Check out Strong Nation® every Tuesday & Thursday @ 6:30pm!
https://www.fox19.com/clip/14401907/studio-z-dance-fitness-in-blue-ash/
Richele, Leah, Nikki & Aida bring Zumba to "Cincy Lifestyle" on Channel 9