Events in February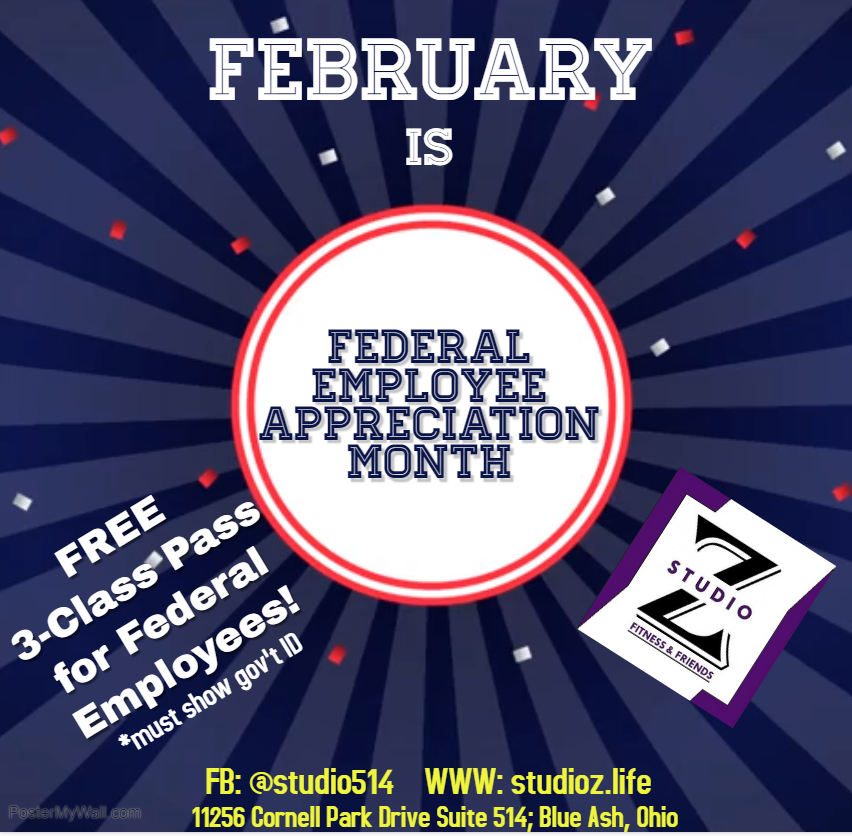 During the month of February federal employees can enjoy a 3-Class pass on us!!  Just show your government ID and you'll be set! Pass is good for any Zumba® or Strong by Zumba® class, and must be used by 2/28/2019.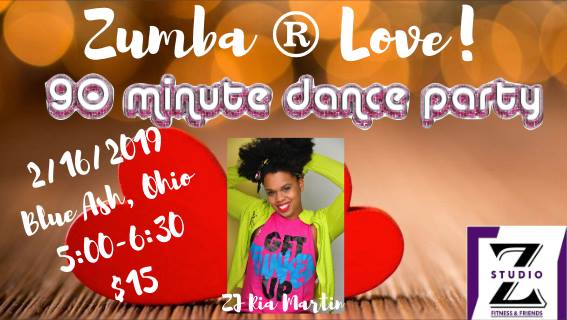 **OPEN TO EVERYONE!!**
Ria's first Masterclass of 2019 in the Cincinnati area. One night only. Join us for a sweaty and sexy 90 minute Zumba fitness Master class hosted by StudioZ Presented by licensed Zumba ® Jammer Ria Martin (zin#354326) Tickets available at Studio Z or online @ paypal.me/zjria/15

**ZIN® MEMBERS ONLY**
1pm – 4pm
POWER UP YOUR PLAYLIST with pure and fusion tracks! Every song will look, feel and sound unique! • Each routine will have its own vibe! • Experience an immersion into the rhythm! With each session, you will receive new information so you know what songs to search for, what styles and artists are timeless, who's hot and how you can use the Core Steps, Combos, Routines, Styles, Fusions and more to your advantage! Let's Jam! For Zin Members only $30
Host your next event @ Studio Z!