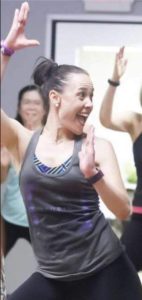 Growing up in Cincinnati, Jen was active in dance from a very young age.  She took ballet and jazz at the Nancy Norrick School of Ballet.

Upon entering high school, Jen danced on the Lakota Drill Team for four years.  During her Senior year, she was captain of the Drill Team. Jen graduated from the Ohio State University with a degree in Child and Family Studies.  She got her elementary certification from Capitol University and got her Masters in Literacy from Miami University. She has her Teacher Leader Endorsement from Ohio University.  She is the Reading Specialist at Reading Elementary.

Jen is one of the owners of Studio Z.  She enjoys bringing her passion to the dance floor and bringing the community together.