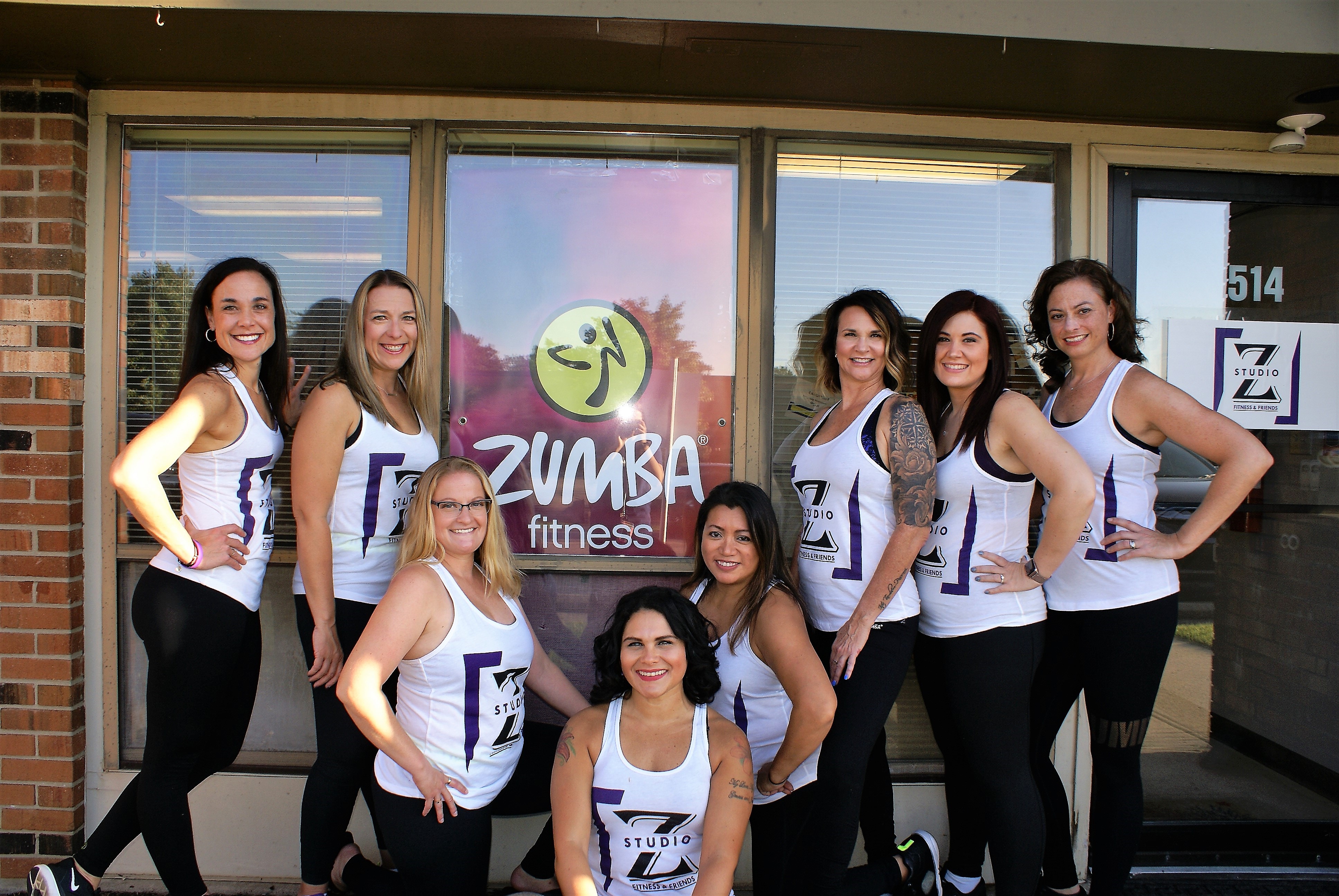 WELCOME!
We are excited to have you share your fitness journey with us!  We offer Zumba® classes and Strong by Zumba® and we are hoping to expand very soon!
OUR STORY
My name is Jen Zale and I have been a Zumba® instructor for over 7 years.  My business partner Greg Chambers and I started this studio for members to come and get a good work out as well as meet new people.  We want people to feel like a family when they walk into our studio.
MEET THE TEAM
Zumba® Instructors at Studio Z!!!
Jen Zale  Laura Brezinski  Leah Brown   Stacey Young   Jen Yuchasz  Tiffany Foster  Lisa Matthews