Events in February 2020
Events in November

Join Zumba Jammers, ZINCON Fitness Concert Presenters AND International Zumba Presenters Catherine Marte and LaToya Bufford as they bring Dancehall to Cincinnati! Their style, swag and love for Dancehall has inspired thousands around the world, and will leave you wanting more! This event is open to EVERYONE! Bring your towel, your crew, and your ATTITUDE and join us on the dance floor!
This promises to SELL OUT so get your tickets TODAY!!! $30 for General Admission and $40 for VIP! VIP ticket holders get early admission, front row access, light refreshments, and first to be in line for pictures!
*ZINS! If YOU'RE COMING TO THE JAM, YOU WILL AUTOMATICALLY BE UPGRADED TO VIP FOR A GENERAL ADMISSION TICKET!*
Don't wait! Once tickets are gone, THAT'S IT! Get your tickets ToDaY!! **NO REFUNDS**
For tickets, use link below:
REGISTER HERE: https://www.zumba.com/en-US/event/view/dancehallexperience
Events in September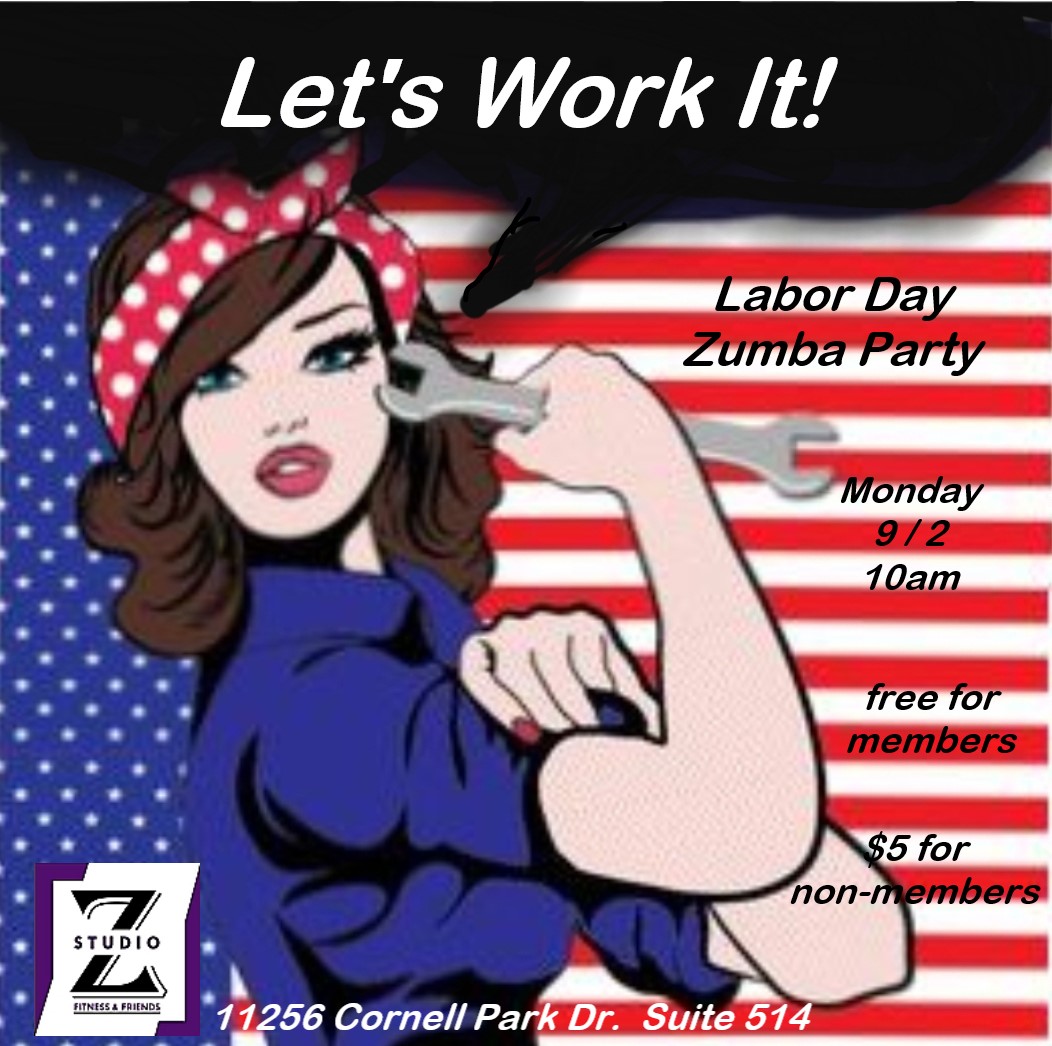 Join us for 90 minutes of fitness and fun to celebrate Labor Day, Monday, 9/2/19 from 10-11:30. Free for members and only $5 for non-members! All fitness levels welcome. Bring your family and friends and let's celebrate together! We can't wait to party with you!
*Note: The Labor Day Dance Party will be the only class we offer on 9/2/19 due to the holiday.
Host your next event @ Studio Z!